Posted on 5/12/2016, 10:06 am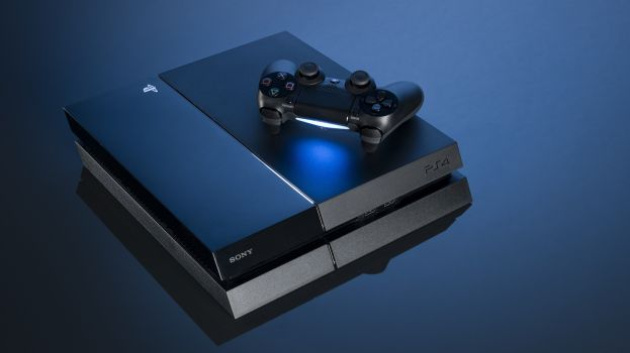 It's been a boring few weeks for the Japanese hardware and software charts, and we're afraid that there's no excitement to be found this time around, either. PlayStation 4 sales dropped by about 4000 units, but Sony's latest system still managed to stick to the top spot - that is, if you don't count New 3DS and New 3DS LL numbers as one format.
Still, not a bad display from the PS4 when you consider that there wasn't a single new game released for the current-gen console last week. The only title really worthy of any mention is Konami's cute baseball sim, Jikkyou Powerful Pro Baseball 2016 - which shifted a further 23,936 copies on Sony's machine. Here's hoping that there's more to talk about next week.
Hardware sales
PlayStation 4 – 24,880 (28,578)
New 3DS LL – 19,675 (20,257)
PlayStation Vita – 18,090 (20,168)
Wii U – 7,224 (10,020)
New 3DS – 5,187 (3,997)
PlayStation 3 – 1,340 (1,560)
3DS – 1,209 (1,091)
3DS LL – 171 (233)
Xbox One – 60 (100)
Software sales
[3DS] Kirby: Planet Robobot (Nintendo, 04/29/16) – 79,807 (224,653)
[3DS] Yo-kai Sangokushi (Level-5, 04/02/16) – 33,996 (498,883)
[PSV] Jikkyou Powerful Pro Baseball 2016 (Konami, 04/29/16) – 24,827 (109,800)
[PS4] Jikkyou Powerful Pro Baseball 2016 (Konami, 04/29/16) – 23,936 (125,917)
[3DS] Dragon Quest Monsters: Joker 3 (Square Enix, 03/24/16) – 14,200 (586,555)
[PS3] Jikkyou Powerful Pro Baseball 2016 (Konami, 04/29/16) – 14,035 (70,512)
[PSV] Minecraft: PlayStation Vita Edition (SIE, 03/19/15) – 10,289 (762,839)
[Wii U] Splatoon (Nintendo, 05/28/15) – 9,478 (1,356,993)
[Wii U] Super Mario Maker (Nintendo, 09/10/15) – 8,947 (870,375)
[3DS] Mario & Sonic at the Rio 2016 Olympic Games (Nintendo, 02/18/16) – 7,040 (156,313)
[3DS] Disney Art Academy (Nintendo, 04/07/16) – 6,523 (42,494)
[PSV] One Piece: Burning Blood (Bandai Namco, 04/21/16) – 6,178 (49,058)
[Wii U] Star Fox Zero / Star Fox Guard Double Pack (Nintendo, 04/21/16) – 5,419 (30,228)
[PS3] Star Ocean: Integrity and Faithlessness (Square Enix, 04/29/16) – 5,273 (25,301)
[3DS] Animal Crossing: New Leaf Happy Price Selection (Nintendo, 03/17/16) – 5,184 (43,103)
[Wii U] Pokken Tournament (The Pokemon Company, 03/18/16) – 5,029 (136,478)
[PS4] One Piece: Burning Blood (Bandai Namco, 04/21/16) – 4,897 (50,291)
[PS4] Dark Souls III (Bandai Namco, 03/24/16) – 4,674 (286,944)
[3DS] Terraria (Spike Chunsoft, 04/21/16) – 3,659 (14,878)
[3DS] Mario Kart 7 (Nintendo, 12/01/11) – 3,584 (2,630,681)