Posted on 5/17/2016, 9:33 am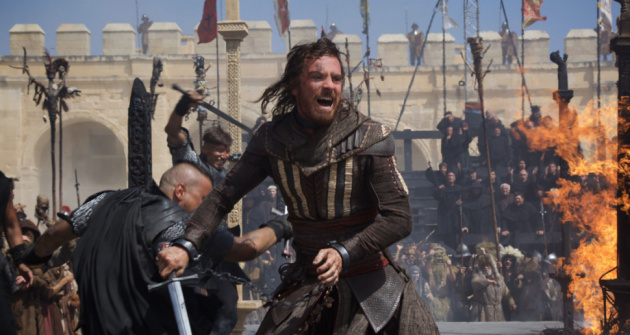 The modern day portions of the Assassin's Creed series are divisive to say the least. Surely, a lot of the franchise's appeal comes from the fact that you can explore interesting periods from the past, and more often than not, we'd argue that the present day segments do little more than pull you out of the fun.
While it's true that the games have gradually stepped away from the modern day aspects of the series, it sounds as though the upcoming Assassin's Creed movie won't following suit. In an interview with IGN, producer Pat Crowley estimates that the film takes place "65 per cent in the present and 35 per cent in the past".
It comes as no huge surprise, we suppose. Judging from the film's first trailer, it's clear that the movie is going to play up the present day setting in order to flesh things out, but let's be honest - we just want to see hooded freedom fighters getting stabby on the big screen. Alas, it looks like the Animus and obviously dodgy corporations are going to hog most of the movie's runtime.
Does this sound like a good idea to you? What do you want from an Assassin's Creed movie, anyway? Provide some feedback in the comments section below.