Posted on 5/12/2016, 10:03 am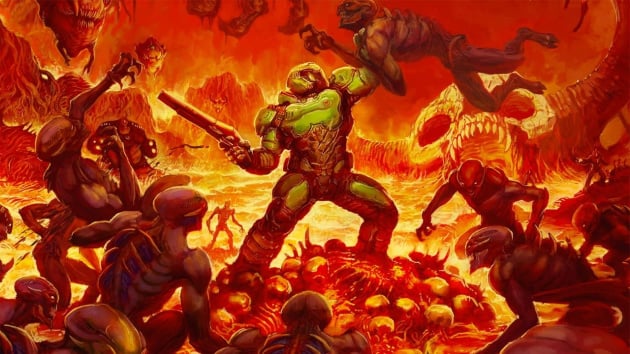 DOOM's out in just a couple of days on PlayStation 4, so it's nice of Bethesda to release some new gameplay footage while we sit here waiting for our review copy to arrive. Snark aside, we're hoping that the shooter's single player campaign is up to snuff, because what we've seen of it so far has looked promising.
In the game's latest trailer, members of the development team go over how you can customise your demon slaying experience. You can collect and mod weapons, power your character up in different ways, and generally just tweak your playstyle as you progress. More than ever, we're loving the look of the so-called glory kills, which are essentially deadly, contextual melee attacks that add some real brutality into the mix.
Do you have high hopes for DOOM's campaign? Lock and load in the comments section below.