Posted on 4/7/2016, 9:53 am
OMG! Nice shot!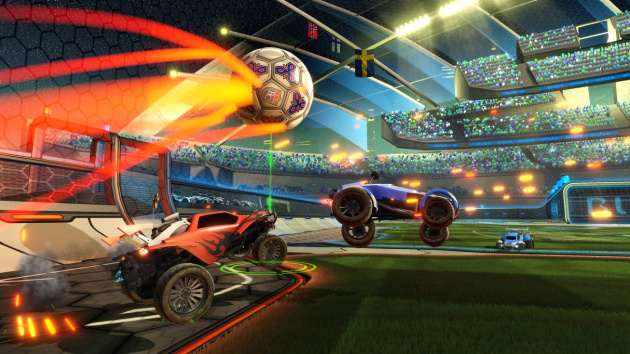 Remember a time before Rocket League? No, us neither. The addictive PlayStation 4 car-meets-soccer sim will take a shot at retail this summer, with 505 Games handling all of the headache-inducing distribution stuff. Imaginatively dubbed the Rocket League: Collector's Edition, the physical release will launch with the title's trio of previously released expansion packs: Supersonic Fury, Revenge of the Battle Cars, and Chaos Run.
Apparently, four new vehicles will also make their debut in the boxed bundle, but there are no details on what those will entail just yet. All that we know right now is that the release will rocket jump to retail from 24th June in Europe and 5th July in North America. We have a sneaking suspicion that it will probably sell rather well, too.