Posted on 5/17/2015, 7:14 am
First of it's kind, a PSX debugger that works with CCAPI 2.60 boasting the fastest available debugger next to ProDG. Also included with this build is my Gameshark Conversion which can be found at the top of the tool itself.
Still working on a search function, I've been playing around with them but haven't found one I like as of yet. Enjoy!!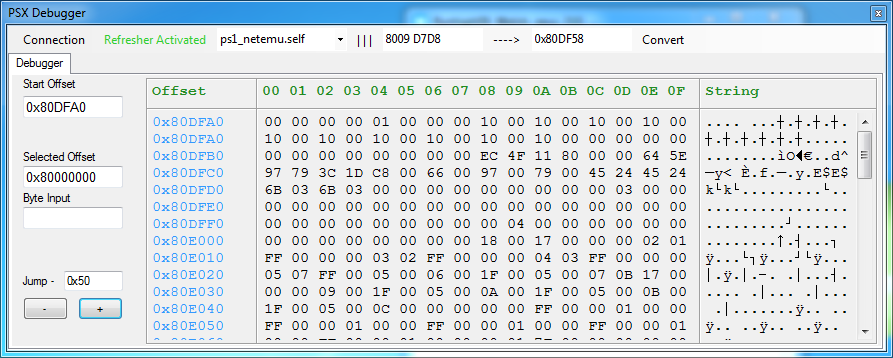 Download!
Virus Scan
(Virus scan returns 4/57 due to packer used)