Posted on 5/11/2015, 1:23 pm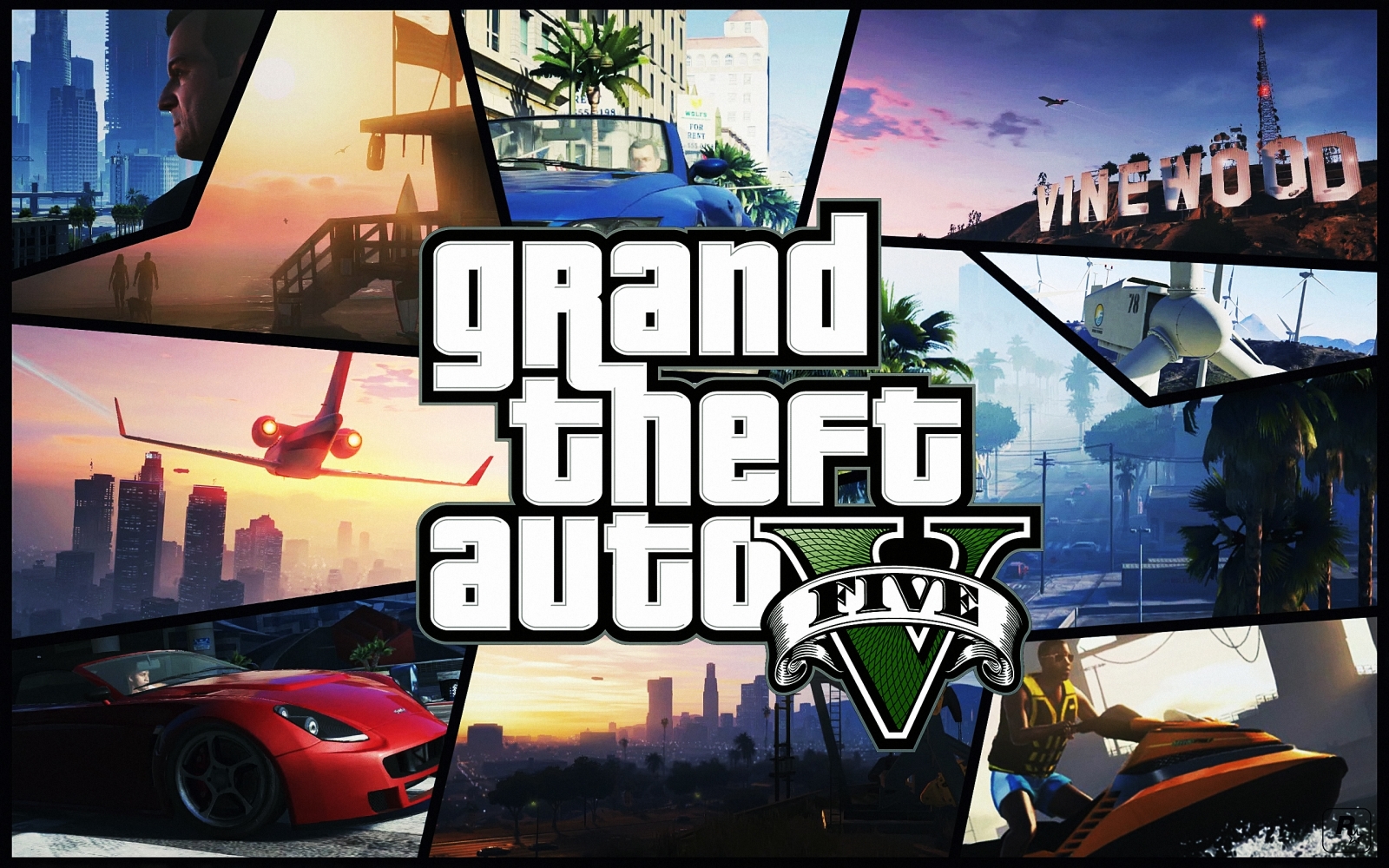 With
Rockstar
finally releasing
GTA:V to the PC
, we have seen a lot of mods released in a short amount of time for the games PC counterpart. The new version is available from only two weeks and we have already seen some piece of craziness being delivered on the Internet, mixed with new cool features and locations that Rockstar wasn't allowing us to visit. This isn't to say that Rockstar hasn't been monitoring the multiplayer experience to keep it clean and fun for all it's players, as there has been reports of bans for various mods. So all in all, be careful when downloading mods from unauthorized sources.
And use them Only in Singleplayer (because you cant get banned!)
Anyways, lets get into the top 5 mods!
UNDEAD NIGHTMARE
Spoiler:




A neat little mod from previous mod developer, taltigolt, who has released other mods such as CAT (which is later listed). He was able to bring in a character inspired to Rockstar Games' Red Dead Redemption zombie expansion and even color the sky the same way it appears in Undead Nightmare. A very cool zombie mod for those who have played the Red Dead Redemption expansion pack!
THE LARGEST MAMMAL ON LAND
Spoiler:
What's that falling out of the sky?! Is it a bird!? Is it a plane!? No, it is a damn whale! That's right, a whale. For those of you who are wondering what it looks like to see whales fall from the sky, this is the mod for you. YouTuber Merfish made a mod using GTA V trainer Script Hook and a video to show this apocalypse-like scenery. Obviously, you can imagine NPC's reactions weren't that brilliant and things constantly explode, people get literally on fire and traffic gets struck. But come on! Whales are falling from the sky!
FIREWORKS
Spoiler:
Baby, you're like a firework! Kidding, but for those of you who are interested in making everyday like the 4th of July, this mod is the one for you. Mounting a firework launcher on your car, you can drive around shooting off these fireworks like a kid with a roman candle during Independence Day. YouTuber taltingolt created the mod and released the video you can see below. Well, it's amazing. What a shame the mod got removed because of GTA Online cheating accusation from various players. Maybe they just couldn't handle the heat.
CAT
Spoiler:
This mod allows you to actually be a cat. It's perfect if you got tired of your own character from GTA Online or Trevor, Michael and Franklin. You can see it in action in the video uploaded by YouTuber taltigolt, where police goes nuts against this poor cat that tries and saves itself thanks to a stolen SUV. Thank goodness cats have 9 lives, or do they?
NORTH YANKTON
Spoiler:
Everyone remembers the first scripted scene in GTA:V. Your team was robbing a vault of it's cash and trying to make a getaway from the police who chased you into North Yankton. Well, as you know, that scene is supposed to be the only one not located in Los Santos. That was until Rockstar released GTA:V for PC. There are various websites dedicated to GTA Modding (including NextGenUpdate) that allows you to freely explore the deserted city where Michael and Trevor made their last heist before the game even begins. The city was exploited back in 2013 by GTA Online users and has been a popular mod ever since.
Well there you have it. As time goes on, more mods will be released. Maybe mods from other GTA installments will transition to GTA:V as members of the GTA community develop more. What mods would you like to see in the game? Use the comment section below to leave your thoughts.